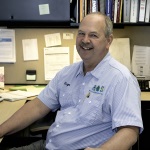 Bryan D
Bryan and Karen bought out his father's business in the early 1990's and are maintaining the family's tradition of providing outstanding customer service.
Bryan served for 10 years on the volunteer fire department, is a past president of Dollars for Scholars, has served as a Baxter Economic Development Corporation board member, and served 4 terms on Baxter's city council. He regularly attends service at the Baxter United Congregational Church where he currently serves as vice moderator on the church council and is chairman of the stewardship committee. He is also currently serving on the board of directors for the Iowa Geothermal Association(IGA), as well as a board of directors member for Partner Communications, a local telecom cooperative.
Bryan is proud to have tested through the City of Des Moines Class B Mechanical Comfort Heating requirements and now holds a Masters License #OCC2007-00446. He also holds a State of Iowa Master HVAC-R license as well as Master Plumbing and class B Electrical licenses.
When time permits Bryan enjoys motorcycle touring, fishing, and family time.
---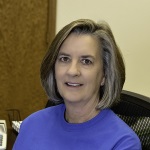 Karen D
Karen keeps busy with bookkeeping and office duties at BCS.
She attends Baxter Congregational UCC and volunteers on various church committees and takes part in community functions throughout the year. Karen is active in representing BCS as a member in the Baxter Chamber of Commerce.
In her free time Karen likes to travel near and far, visit family in Minnesota and tag along with Bryan on fishing trips and motorcycle rides.
---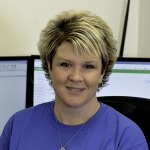 Karen B
Karen joined the BCS team as a Customer Service Representative in 2018. Karen has a Practical Nursing degree and an AA Degree from Marshalltown Community College. She has several years of office experience and was most recently employed as a Project Specialist and Office Administrator at a major electric utilities company.
Karen lives in Baxter and has three children, Bryce, Brooke and Katie. Karen enjoys going to movies and shopping with her kids and attending their sporting and school events. She also enjoys taking long walks with her dogs, Harley and Tilly.
---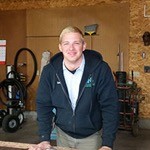 Dylan
Dylan is the youngest son of Karen and Bryan and is working in the business. He graduated from DMACC with an associate's degree in heating and cooling, and holds a State of Iowa HVAC-R Journeyman license. He is fusion certified as well as having been through ClimateMaster, LG and Amana training programs. Dylan grew up running service calls with dad, working summers with the install crew, and came on full-time after college in 2015.
Dylan likes to go fishing with family, along with motorcycle and bicycle riding. He is also an ardent Hawkeye fan, and holds season tickets to football games at Kinnick Stadium.
---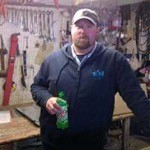 Justin
Justin started with BCS in 2009. He holds a State of Iowa HVAC-R Journeyman license and is fusion-certified as well as having been trained on ClimateMaster products. Justin is our install manager, and is especially experienced in ductwork fabrication and installation.
He and his wife, Kari, live in Baxter and have two sons, Carter and Cooper, who keep them busy. Justin enjoys hunting and fishing, and coaching his sons' teams throughout the seasons. You will know Justin when you see him- his nickname is "House"!
---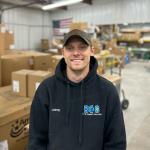 ---
Justin
Justin is a Lead Install Technician at Baxter Comfort. He has several years of experience in the HVAC new construction and replacement field, and is a state of Iowa Journyeman in the trade. Justin enjoys spending time with his growing family and a good game of billiards.
---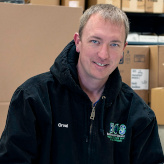 Orval
Orval graduated from DMACC with an associate's degree in heating and cooling, before joining us Orval gained technical experience as a service technician in the Des Moines area, and before that learned valuable customer service skills as a table games dealer and manager at a local casino for several years. Orval holds a State of Iowa Journeyman license in HVAC-R.
He also enjoys car shows, live sporting events, and doing projects around the house.
---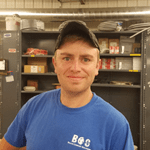 Noah
Noah joined our team in late spring 2021.
Noah lives in Newton with his wife Logan and their dog "Gunner". Noah enjoys the outdoors and likes to hunt, fish, and go camping.Noah is a volunteer for the fire department in Newton, we are grateful he has offered to serve there.
Noah is learning the HVAC trade, and looks forward to apprenticing and earning enough hours to test for his Journeyman license.
---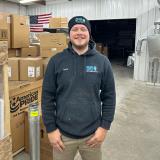 Nate
Nate is an Install Apprentice at Baxter Comfort. He grew up on a farm in Northeast Iowa where he learned many things, including the value of hard work! Nate likes to spend his free time on the family farm, raising show pigs, and fishing!
---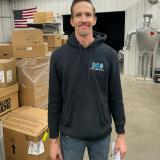 Zacc
Zacc is a Service & Maintenance Apprentice at Baxter Comfort. He is a veteran of the US Air Force and spent several years stationed around the globe, including Alaska! Zacc spends his off-time with his wife & children, and doing woodworking projects.
---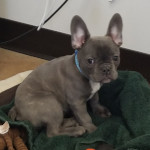 Hazel
Hazel came on board with us on Christmas Day, 2019. She mostly helps around the office, and has completed training - potty training, sit, and speak, and is looking forward to adding more tricks to her skillset.
When Hazel is not "working", she enjoys playing tug-of-war with her brother, Charlie, and riding in the car...and napping!