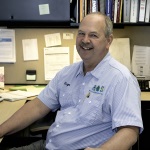 Bryan DeJong
Bryan and Karen bought out his father's business in the early 90's and are maintaining the family's tradition of providing outstanding customer service. The have recently sold the family owned convenience store, and are in the process of moving to a new building on Main Street so they may better focus on the heating cooling business.

Bryan served for 10 years on the volunteer fire department, and is a past president of Dollars for Scholars, has served as a Baxter Economic Development Corporation board member, and served 3 terms on Baxter's city council. He regularly attends service at the Baxter United Congregational Church where he currently serves as vice moderator on the church council, and is chairman of the stewardship committee. He is currently serving on the board of directors for Partner Communications, a local cooperative providing cable television, Internet, and telephone service to surrounding communities.

Bryan is proud to have tested through the City of Des Moines Class B Mechanical Comfort Heating requirements and now holds a Masters License #OCC2007-00446. He also holds a State of Iowa Master HVACR license as well as Master Plumbing and class B Electrical licenses.

Recently he attended the International Ground Source Heat Pump Association training held at the Iowa Energy Center and obtained installer accreditation by scoring 90% or higher on the review test. Bryan also recently completed ClimateMaster factory training and scored 100% on the review test.

When time permits Bryan enjoys motorcycle touring, fishing, and family time.
---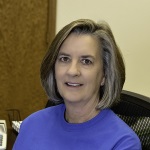 Karen DeJong
Karen keeps busy with bookkeeping and office duties at BCS.

She attends Baxter Congregational UCC and volunteers on various church committees and takes part in community functions throughout the year.

In her free time Karen likes to travel near and far, visit family in Minnesota and tag along with Bryan on fishing trips and motorcycle rides.
---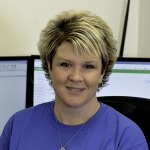 Karen Bacon
Karen started working as a Customer Service Representative for us in April 2018. Karen has a Practical Nursing degree and an AA Degree from Marshalltown Community College. She has several years of office experience and was most recently employed as a Project Specialist and Office Administrator at Alliant Energy.

Karen lives in Baxter and has three children, Bryce, Brooke and Katie. Karen enjoys going to movies and shopping with her kids and attending their sporting and school events. She also enjoys taking long walks with her dog, Harley.
---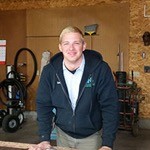 Dylan DeJong
Dylan is the youngest son of Karen and Bryan and is interested in the business. He has graduated from DMACC with an associate's degree in heating and cooling, and is currently apprenticing in the field to obtain his required hours so that he can test for his Journeyman license. He is fusion certified as well as having been through the ClimateMaster training program.

Dylan takes great pride in his car and motorcycle, and likes to hunt and fish. He is also an ardent Hawkeye fan, attending many home games.
---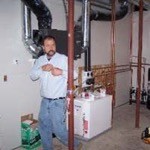 Mark Vansice
Mark has worked for us since 1996 and has more than 30 years of experience in the heating/cooling field. Mark has completed GeoComfort and ClimateMaster's factory training as well as being "fusion certified". He has his state HVAC, Electrician, Plumbing and Hydronic licenses. You will most often find him fixing something at the store, out on a service call repairing something or maybe installing a piece of equipment.

Mark enjoys riding his Harley when the weather is nice and he has time. Mark also likes to watch old westerns and hunt mushrooms and coyotes.
---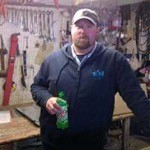 Justin Smith
Justin started with us part time in '09 and has come on board full time this last year. Justin has his HVAC journeyman license and is fusion certified as well as having been trained on ClimateMaster products. He will be attending the factory ClimateMaster training soon.

He and Jeremy are brothers. He and his wife Kari live in Baxter and have two sons, Carter and Cooper, who keep them busy. Justin enjoys fishing and hunting and does some landscaping on the side. You will know Justin when you see him his nickname is "house." (He is a big guy!)
---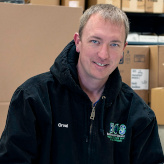 Orval Stier
Orval graduated from DMACC with an associate's degree in heating and cooling, before joining us Orval gained valuable experience as a service and SAVE technician in the Des Moines market. Orval is SAVE certified and will soon be attending ClimateMaster factory training.
Orval enjoys road trips with his wife, Jennifer and son Michael. He also enjoys car shows, live sporting events, and tinkering around the house.
---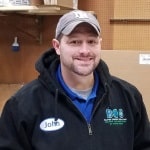 John Avitt
Graduated from DMACC with an Applied Science Degree in HVAC-R. Took a job running service in the Tama/Toledo area for 4 years before going to Bondurant, doing service plumbing.
When John isn't hunting, fishing or working, he enjoys going on vacations with his wife Cindi and daughters Kyra, Cassie, Kelsey and last but not least, Josie. GO CUBS!
---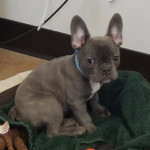 Hazel
Hazel is the newest member of our team, coming on board the first of the year in 2020. She mostly "helps" around the office, and is participating in ongoing "training" (pottee) between naps.

When Hazel is not "working" she enjoys playing tug of war with her brother Charlie, and riding in the car (and napping).