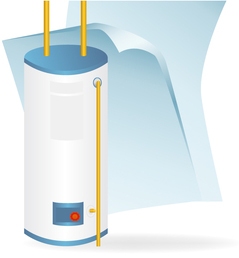 Water Heaters
REPAIR • INSTALLATION • MAINTENANCE
During the winter, you'll focus on taking care of your home heating system, and then shift your focus to the air conditioner during the summer. But there's a heating system in your house that needs to be working all throughout the year, every single day. It's the water heater. You expect hot water to come from taps whenever you need it, but if you forget to routinely service the water heater—or if the water heater has declined from age—you may end up stuck going without hot water at some point.
That's where our water heater professionals come in. We handle many types of water heaters for homes, including newer technology models that help to cut down on energy use. To find out more about the water heaters we install, or to schedule repair and maintenance service for one, contact Baxter Comfort Solutions. We work with water heaters in Baxter, IA and in the "golden circle" between Ames, Des Moines, Newton, and Marshalltown. "Helping You Save by Going Green!"
Types of Hot Water Heaters We Install
You probably have a fixed idea in your mind of what a water heater is: a cylindrical tank containing water kept at a steady hot temperature. But there are many different types of water heaters on the market today that can help you lower your energy use. Here are some of the models that we offer for installation and replacement.
We Offer Great Water Heater Services
Along with our installation and replacement services for the water heaters we listed above, our expert team handles all the other jobs that water heaters may need during their service lives. We'll repair problems with the unit, with all work guaranteed, and also see to the annual maintenance that will help it work for many years to come. We carry the top water heater brands, like Ruud and the Navien gas–powered tankless water heater. Look to us in Baxter, IA and the surrounding areas no matter what you need for a great water heater.