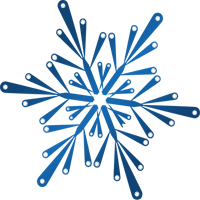 Air Conditioning
REPAIR • REPLACEMENT • MAINTENANCE
Call Baxter Comfort Solutions for air conditioning repair and replacements, professional air duct cleaning, ventilation problems, and heat pump repair and seasonal safety inspections. We are your complete Home Air Comfort Specialists.

Call the HVAC Specialists, Baxter Comfort Solutions today for high efficiency air conditioning installations that will keep you and your family in low cost, eco-friendly comfort all year!
Air Conditioning Services
air conditioner repair
air conditioner service and cleaning
high efficiency ac installation
heat pumps
compressor repair
condensate drain lines
indoor air quality
coil and duct sanitation
air purification/ sterilization
duct cleaning
home protection: smoke alarms, co detector,
whole house surge protector
duct repair/ reroute/ modification
whole house dehumidifier
wifi / smartphone thermostats
residential zoning systems
ductless solutions
ductless mini-split systems
weather sealing/ home efficiency
thermostat service
filter replacement
Attic Insulation
---
During the summers in Baxter, temperatures regularly peak in the 90s. That's not the kind of weather that you want to face without a solid and reliable air conditioner in your household! If you are still using an old window air conditioner to cool parts of your house, or if you have an aging central air conditioner that struggles to provide comfort, then pick up the phone and call Baxter Comfort Solutions. We offer complete installation of top quality central air conditioning systems, as well as space-saving ductless mini splits for homes that don't have room for ductwork. We're repair experts as well, and you can call us or contact us online for fast response to any of your repair needs. You can depend on us in Baxter, IA and throughout the entire "golden circle" between Ames, Des Moines, Newton, and Marshalltown.
Do You Need a New Air Conditioner?
Today there are more types of cooling systems on the market than ever before. When you are looking to have a new air conditioner installed in your house, contact our specialists. They'll find the right type of central air conditioning system, or perhaps heat pump or ductless mini split, that will meet your home's cooling requirements—and help you save money in the bargain with energy–efficient performance. We also install evaporative coolers (a.k.a. "swamp coolers") for homes looking to try something different from standard refrigerant systems.
If you are thinking about replacing your current air conditioner, we'll help you make a decision about whether it's time for a new AC and what type will best meet your needs. Our team will have the new system in place fast so you won't miss out on cooling.
We Provide Other AC Services, Such as Repairs and Maintenance
Modern air conditioning systems are complex, and there's no way that you can fix a broken one yourself unless you have the proper professional training and tools. It's easy to reach out to our HVAC experts whenever you notice that your air conditioner is struggling to deliver cooling, or it's exhibiting odd behavior such as loud noises or constant starts and stops. Our technicians are experienced at diagnosing air conditioning problems and finding the solutions to fix them. For your peace of mind, we offer warranties on all of our repairs.
The best way to deal with repairs is to prevent them from happening in the first place. How can you do that? Just arrange for regular maintenance with us! A tune–up and inspection each spring will bolster your AC for another hard summer at work keeping your family comfortable.
All Your Air Conditioning Service Needs in Baxter Are Here!
Baxter Comfort Solutions has many decades of experience serving the cooling needs of homeowners in Baxter, IA and the surrounding areas. Whenever you contact us for repair service, we'll dispatch a trained and licensed technician to your house in a fully stocked van, ready to solve most issues on the first visit. We take immense pride in our customer service: we want you to come back to us each time you need air conditioning help, whether a simple repair or the complete installation of a new system.